,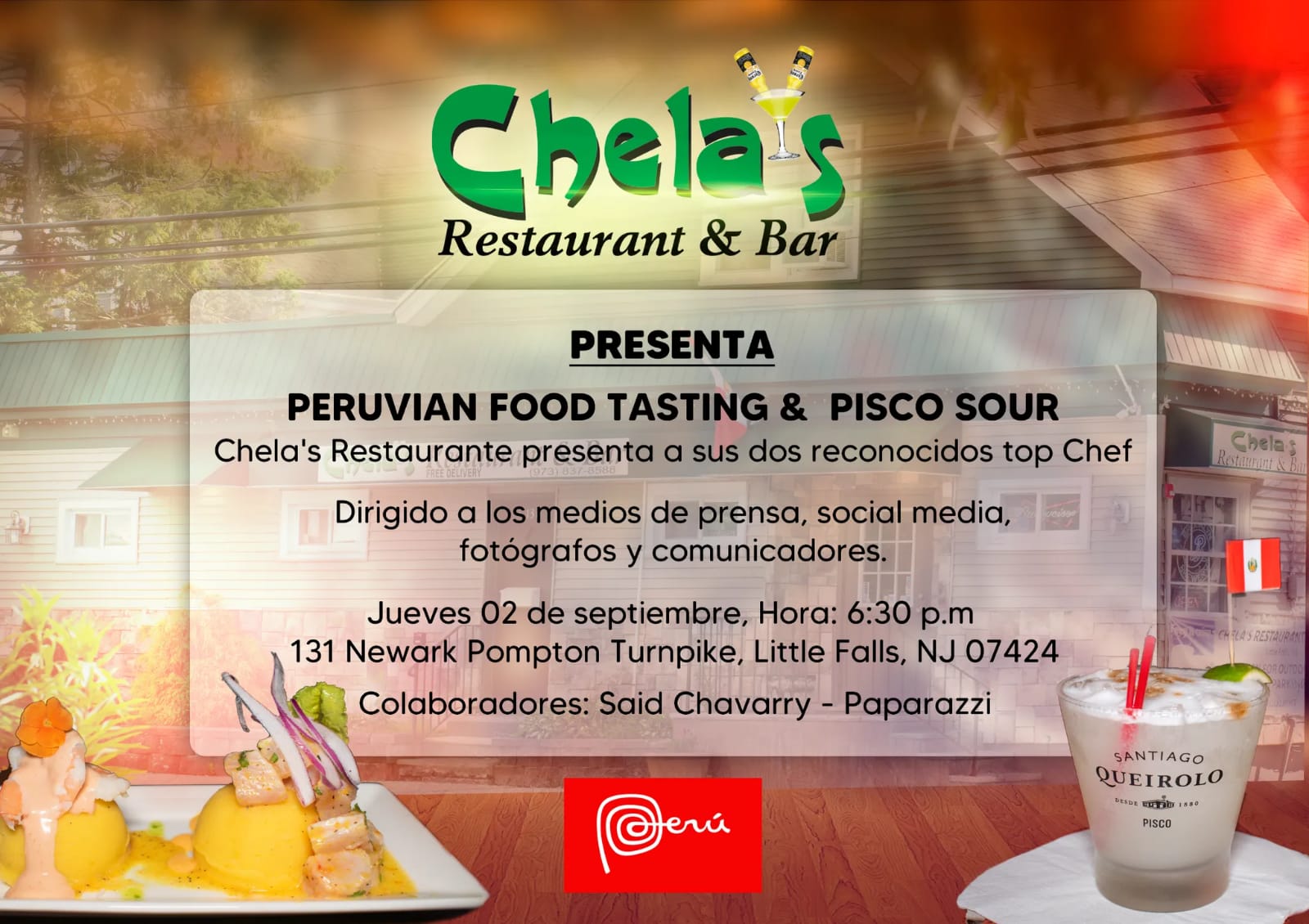 Peruvian tasting & Pisco Sour
Restaurante Chela's presenta  "Peruvian Tasting & Pisco Sour", jueves 2 de septiembre .
La gastronomía peruana es una industria importante reconocida a nivel mundial y desde hace siete años el Perú es reconocido como el 'Mejor destino Culinario' según el prestigioso certamen 'World Travel Award. La cocina peruana sigue despertando el interés internacional y es tendencia en las mesas en los Estados Unidos.
Este tasting que organiza Chela's Restaurante, según nos comenta su propietaria la empresaria Diana Navarro, lo realiza con la finalidad de posicionar su restaurante en el área de Little Falls , New Jersey.
En este evento de pruebas de comidas y Pisco Sour están participando medios importantes que han confirmado su participación Juan R. Peredo  » Vistazo Hispano» , Shiara Luyo Parra «The Shiara Show Tv Radio»,  Said Chavarry «El Paparazzi de New Jersey» , César Camacho de «Julio en America Tv», Louie Photograph , Olga Torres Setteducato de «Raices Peruanas TV»,  Manuel E. Avendano de «Nuestra Gente Digital tv «,  Sara Corcuera Medina de «Sarita News», Karla Navarrete de «Poder Hispano» . También el sr. Luis D La Hoz Vice Chairman, Board of Directors en Statewide Hispanic Chamber of Commerce of New Jersey, invitados especiales que han confirmado su precencia apoyando a promover nuestra bebida bandera  y gastronomia peruana como Patricia Contreras, Alicia Rodriguez, Jheydi Clemente owner de «Elegante Belleza», Yrma Rodriguiez de Tonaly enterprises, Dino Rey de «Dinos Band».
El Consulado peruano de New  Jersey y la Oficina Comercial, También estan dando su apoyo a esta promoción gastronómica en New Jersey .
Este evento se realizará en Chela's restaurante , 131 Newark
PomptonTumpike, Little Falls.
Causa Acevichada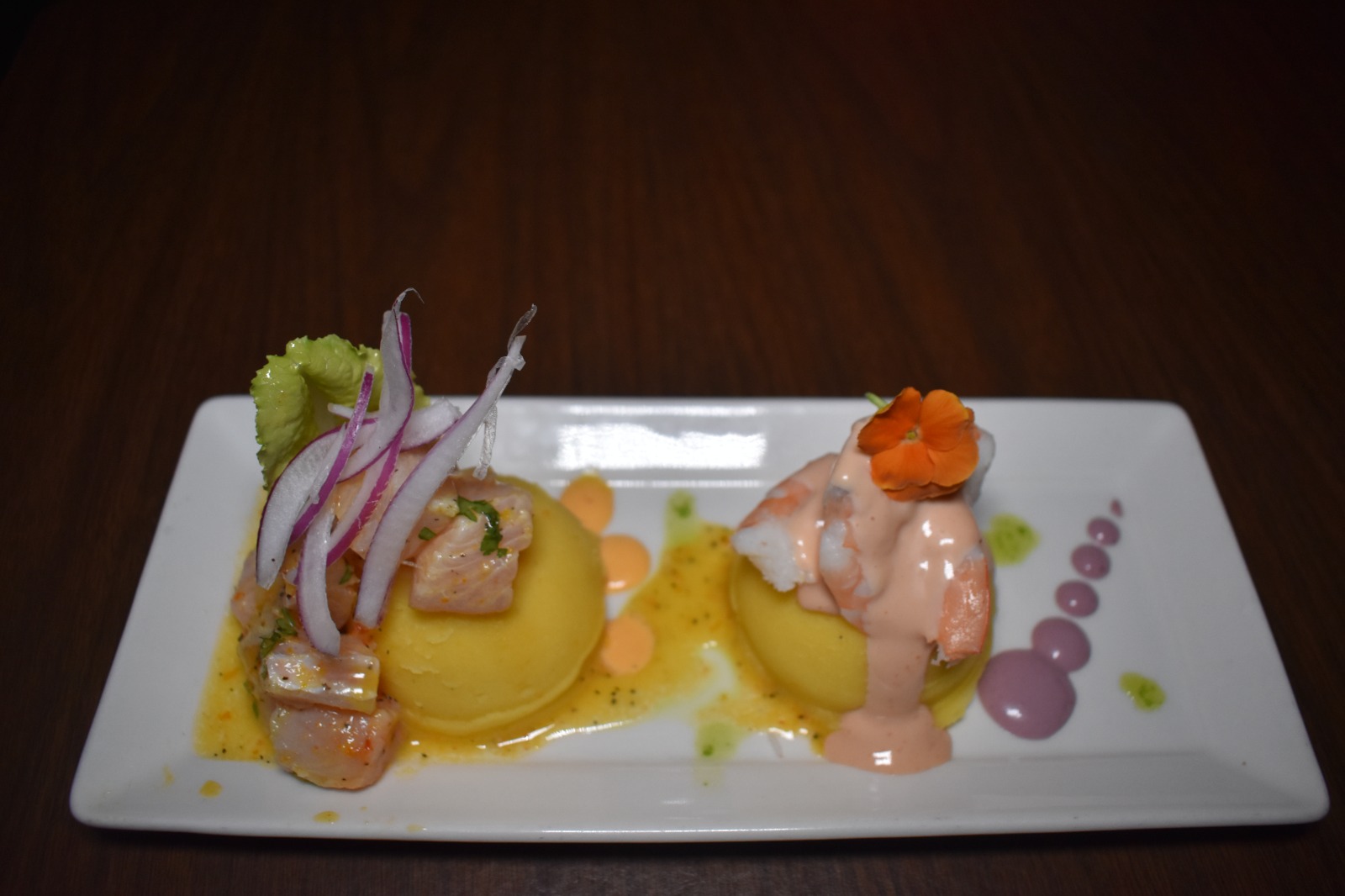 Pisco Sour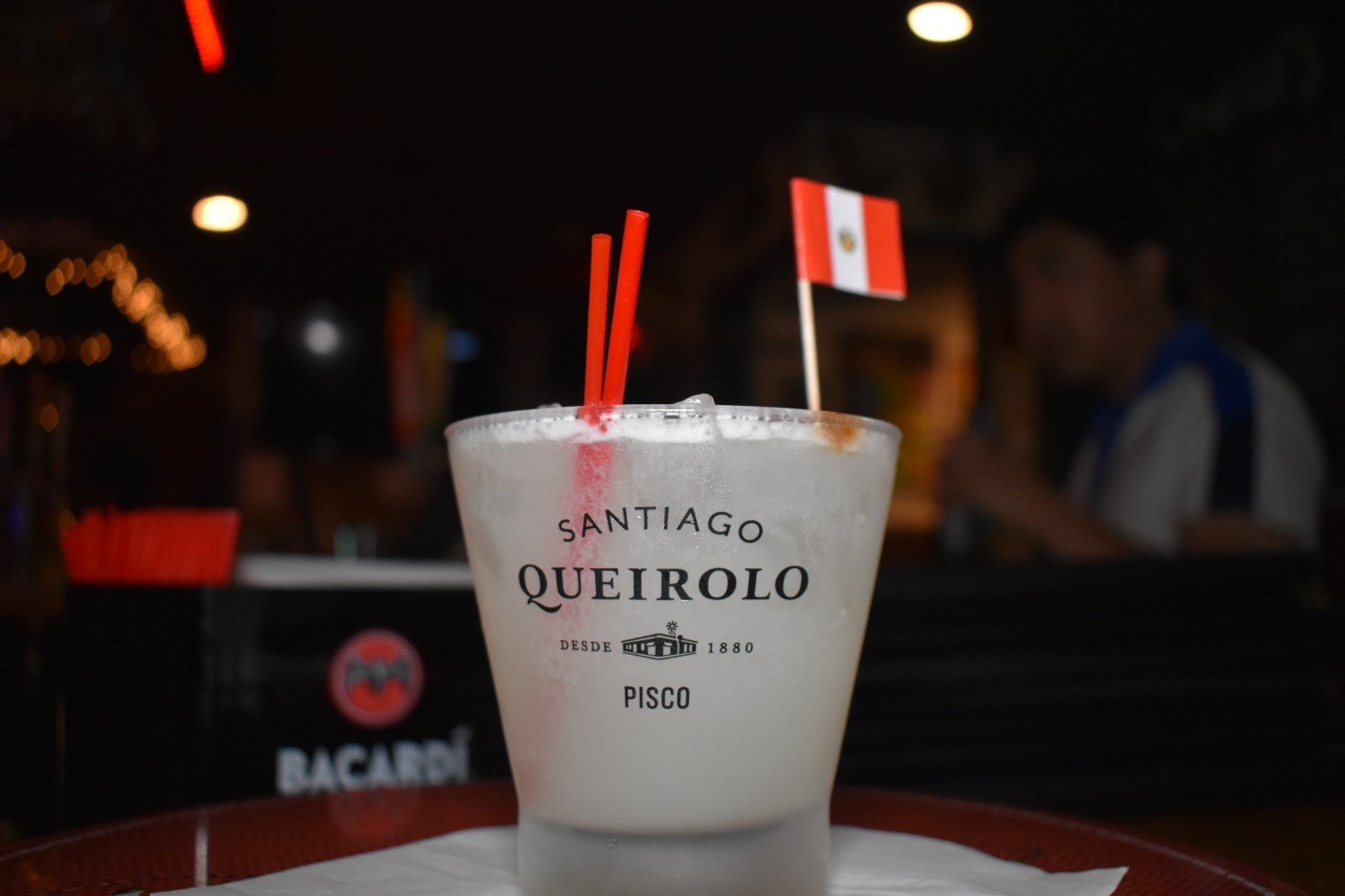 El Pisco Sour, cóctel tradicional del Perú, elaborado a base de pisco, fue declarado Patrimonio Cultural por el Instituto Nacional de Cultura (INC), en un intento de preservar y conservar esta bebida nacional, emblema de la gastronomía peruana